During the COVID-19 crisis, business industry was in an urgent need of digital transformation. The traditional work process, which included paper documents and in-person authentication, became almost impossible. Although COVID-19 situations have gotten better enough for in-person process to take place as before, digital business operations continue to grow.
The biggest challenge of business industry is developing applications that respond to these changes in work process, which is still a difficult task. Many business processes require manual reviews, physical document transfers, and regulation inspection that is highly complicated and has a high risk of errors. Software development to tackle this issue has been insufficient due to a shortage of developers in recent years. This problem constantly occurs worldwide, and one of the solutions is low-code platforms that reduce software development time.
Nowadays, businesses share similar work process such as business process management, data management on database to gain business insights, document management, and document approval process like the approval of leave days according to annual leave quota.
Application development that will turn these manual processes automatic with software can take more than 6 months to complete, and a single adjustment can take almost a month. However, low-code platforms can deploy a ready-to-use software in only few weeks and make it easier to make adjustments.
Low-code platforms have been prominently used in enterprises for years with leading providers such as Service Now, OutSystems, and Microsoft Power Apps occupying the market. Moreover, the recent increase of popularity results in rapid growth of open-source low-code platforms, making ways for enterprises to use these solutions to achieve business goals.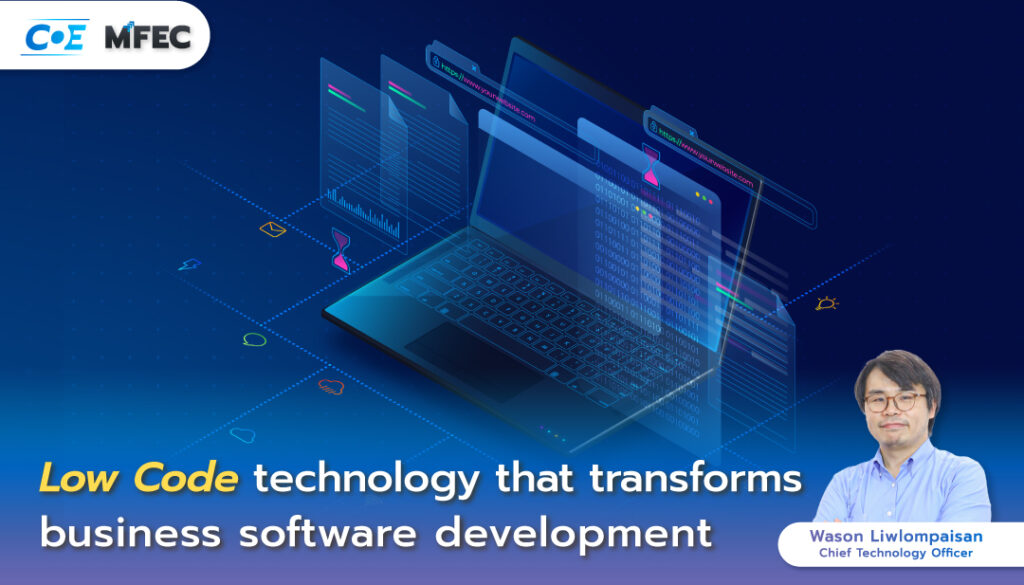 Learn more about MFEC's low code platform services on
Master Dev >> https://youtube.com/playlist?list=PLG41fT3KG9vuHiLrhcwRmD0s77VnOV5id