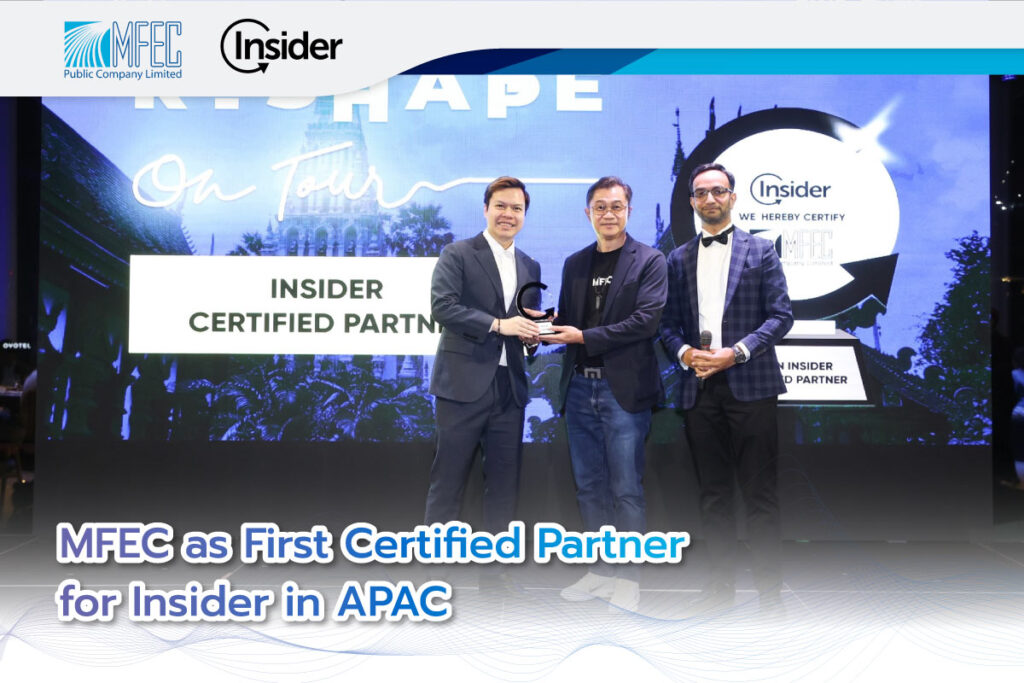 On January 16, 2023 in ReShape On Tour Thailand, Insider announced MFEC as its first 'Partner of the Year' in APAC, a big stride for Thai MarTech development. The award was received by Mr. Thanakorn Charlee, Chief Operating Officer at MFEC from Mr. Jack Nguyen, Regional Managing Director SEA & TW และ Mr. Akbar Senior Motani, Country Manager in Thailand, representatives from Insider.
Insider is a leader in Multichannel Growth Management Platform (GMP) guaranteed by Forrester and Gartner. The platform provides personalized marketing which supports all stages and growth of digital marketing in business ranging from launch to maintaining customer base and profit with real-time data generated by AI that constantly optimizes data to create accurate recommendations based on customers' needs and interests via multiple channels.
MFEC, as Insider's first 'Partner of the Year' in APAC, aims to uplift Thai MarTech services. Through this partnership, MFEC intends to provide end-to-end marketing technology services including consulting, strategy, and IT management to guarantee that both present and future customers achieve their goals and successfully grow their business.